Simply the best partner
We offer the most extensive benefits and tools so artists and brands can spend more time in the studio and less time managing orders
Uprise Art

Framing for an online art gallery

Block Shop

Drop-ship framing for handmade art prints

Wit and Delight

Printing and custom framing for limited edition art prints

West Elm

Frame kits on demand to supplement in-store assortment

Jamie Street

Printing and custom framing for fine art photography

Kate Holstein

Black Label framing and fine art printing

Alt Summit

A 60 piece collection of conference attendees' artwork

Maisonette

Exclusive art collection for children's retailer

Joanna Goddard

Family photographs for interior design projects

Poster Child Prints

Custom framing for limited-edition silk screens

Ideal Bookshelf

Framing for original illustrations and reproductions

MCA Denver

Custom framing and advising for the Octopus Initiative

Jamie Pitt Miller Design

An illustrated alphabet for an interior design project

Banquet Workshop

Custom framing for limited-edition screen prints

Kisco Print Shop

Neon Max Plexibox frames for colorful art prints

Arielle Vey

Prints and frames for fine art photographer

The Citizenry

Limited edition print and frame production

Max Wanger

Printing and custom framing for fine art photography

Hamish Robertson

Photography and art print fullfillment

Uprise Art

Framing for an online art gallery.

Block Shop

Drop-ship framing for handmade art prints

Wit and Delight

Printing and custom framing for limited edition art prints

West Elm

Frame kits on demand to supplement in-store assortment

Jamie Street

Printing and custom framing for fine art photography

Kate Holstein

Black Label framing and fine art printing

Alt Summit

A 60 piece collection of conference attendees' artwork

Maisonette

Exclusive art collection for children's retailer

Joanna Goddard

Family photographs for interior design projects

Poster Child Prints

Custom framing for limited-edition silk screens

Ideal Bookshelf

Framing for original illustrations and reproductions
"We pride ourselves on customer service and can always count on Simply Framed to deliver high-quality frames in a reliable timeframe. We looked at a number of other framing options when choosing Simply Framed and the deciding factors were quality and accountability."
Uprise Art
"I want to spend my time making the very best work I can, and that means focusing on painting, not on framing. Partnering with Simply Framed means my art will look as good as it possibly can and that my customers have more and better quality framing options than I could provide."
Jane Mount
"Being able to order our paper print in a gallery-quality frame within one purchase experience relieves our customers of the logistical hurdle of dealing with framing. The quality and look of the shadowbox frames with floated artwork elevates the entire product and as a result, our brand."
Block Shop
"We had always thought of Simply Framed as our framer. We didn't expect them to wind up being our preferred printer. Their print quality is phenomenal, and having everything done under one roof makes the whole process seamless."
Max Wanger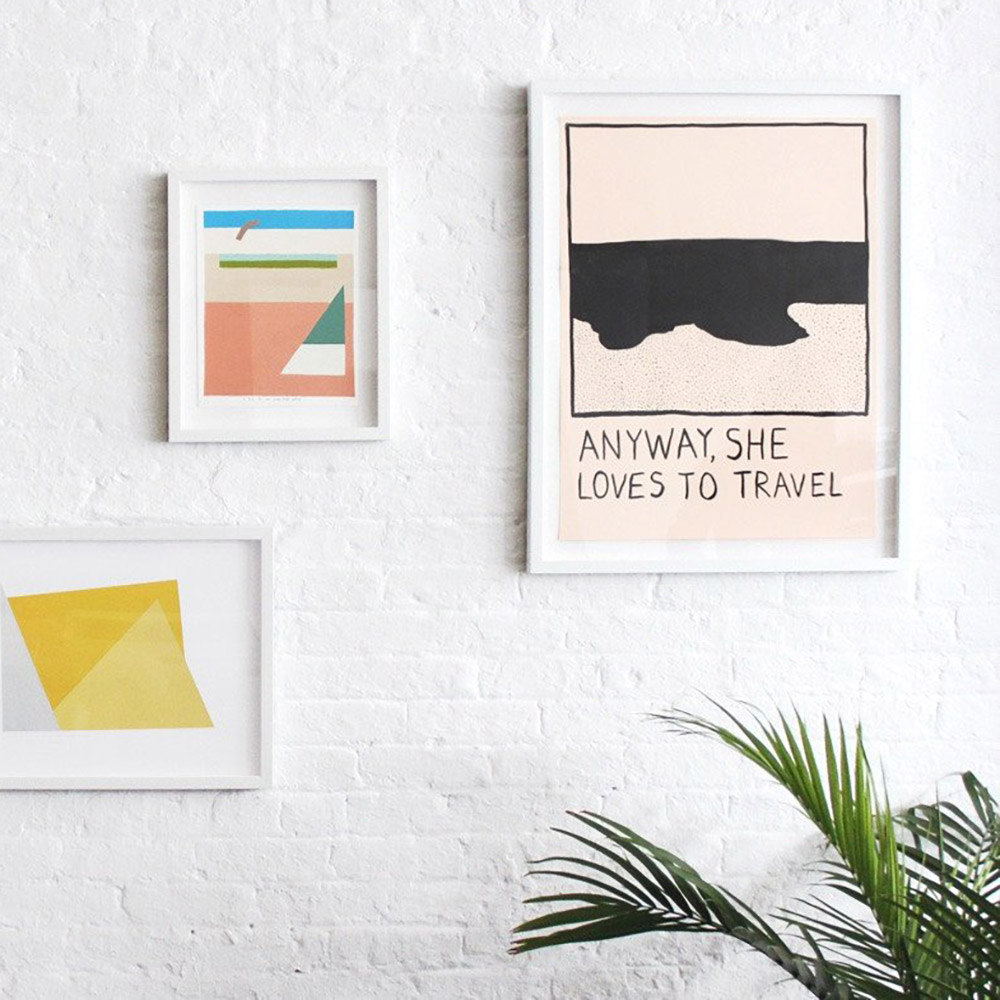 Dedicated support & 1-on-1 onboarding
Dedicated support team available M-FRI MST from 9AM - 5PM via phone, email, and video. Plus, a dedicated onboarding session catered to your shop's needs and services. All with no monthly order minimum required or startup fee.
Competitive pricing & flat-rate shipping
We offer competitive prices on all Prints and Frames as well as discounted pricing based on to your lifetime spend. Flat-rate shipping is available on packages 36x48" and under traveling within the continental US.
Complimentary custom branding & packaging
Your customers get your art, your way. We offer the most comprehensive custom packaging options available, including:
Branding on the back of your frame
Stickers on the outside of the box
COAs and promotional materials inside the box
white label packaging (no branding of any kind)

and all for no additional cost.
Locations near you
With strategic locations across the US, our shipping times are the industry best. We automatically match your order to our optimal location to complete your job as efficiently as possible.
Easy implementation
Connect your store to ours and checkout once. Our Shopify App connects your Shopify products and orders with bulk checkouts, automated fulfillment, and notifications sent directly from your Shopify store.
Ready to get started?
Please tell us about yourself and your printing and framing needs. Include your name, company details, and estimated frames per month. We can't wait to hear from you. Email us at hello@simplyframed.com.